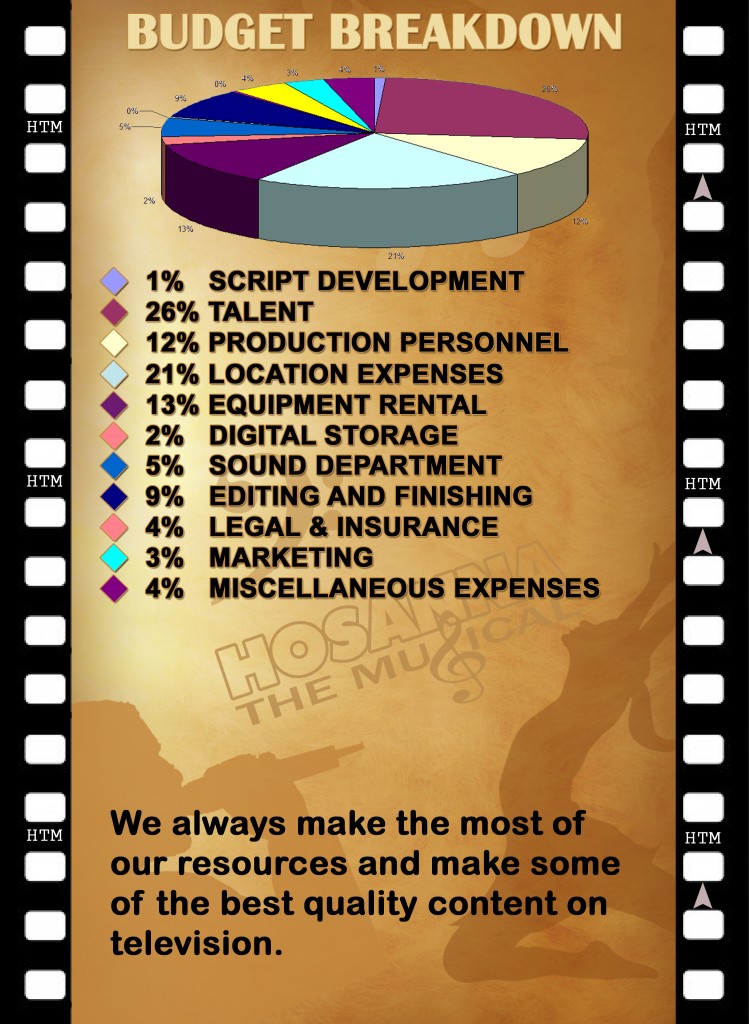 With your 

contribution we will be able to start this project with the quality that our company is known for.

All funding will go towards the following:
Location rental

Additional equipment

Making sure the cast & crew receives something for their time
Travel expenses
At this time all those who fund this project over $75 will receive a copy of the movie on DVD. Everyone will receive credit based on the support level.